[Album] Fireboy DML – Laughter, Tears & Goosebumps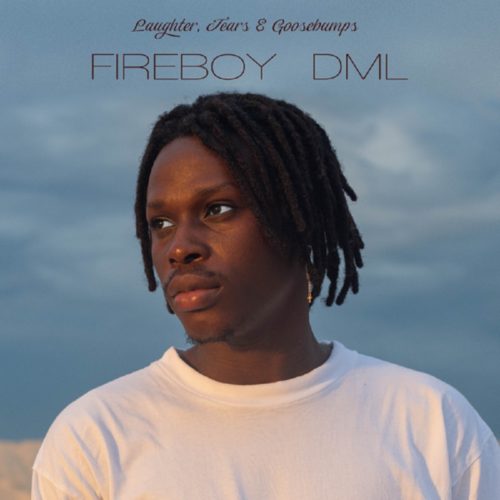 Afro-Pop/R&B star Fireboy DML has finally released his highly anticipated debut album, "Laughter, Tears & Goosebumps".
Fireboy broke with his single "Jealous", originally housed on the 2018 YBNL Mafia album and has been on the rise. Bagging multiple award nominations, touring and released a couple of hits with "King" and "What If I Say".
the praised L.P, "Laughter Tears & Goosebumps" shelters 13 stellar tracks and boast no guest appearance, and has been hailed as the best debut album since Kiss Daniel's "New Era".
Since, release the album has topped the Nigerian charts and social media trends proving the Fireboy is indeed fire.
Need You
Vibration
Scatter
Jealous
Energy
Like I Do
Gbas Gbos
King
Omo Ologo
High On Life
Feel
What If I Say
Wait and See
Don't forget to Join our Telegram group chat for more hot latest posts.
Join here
.
Please don't forget to leave a comment below, it means a lot to us. And also do share this post with your friends.
Tap to Comment
Warning ⚠
Egbaloaded and its contents are protected by COPYRIGHT LAW (DMCA) with high-priority response rate. Reproduction without permission or due credit link back will cause your article(s) to be removed from search engines and disappearance of Ads on that page if monetized with Adsense.
Copy the link below and Share with your Friends:
ABOUT EGBALOADED
Egbaloaded.com.ng Is A Top Tech Site That Provides Latest Music, Video, Gist, News, Comedy, Free And Cheap Browsing Cheats On Mtn, 9mobile, Glo And Airtel, Tweaking Guides And Tech News.