EL Music: Sinzu ft Olamide – "Change Am For Them"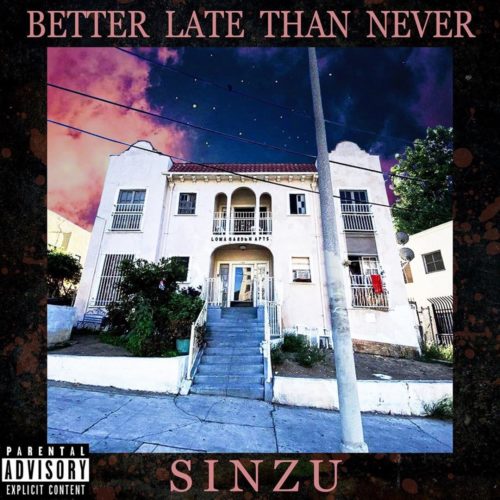 We brings to you a brand new trap soundtrack has just been dropped from Sinzu where he teamed up with Baddosneh, Olamide to deliver this piece tagged "Change Am For Them".
The Sinzu Music Group frontier, Sinzu unlocks a new sizzling track, where he switch from his kind of music to deliver this new masterpiece trap sound which entitled "Change Am For Them". He as well employs the service of the King Of The Street, Olamide on this hit track who drops some witty punchlines on his verse and chorus.
"Change Am For Them", is a track where the rapper send a cautious message to all his hatters who keeps thinking he is no more a rapper, in which he instruct them to backoff otherwise, he is ready to "Change Am For Them". Sinzu is here to stay this time.
This new piece of track is off his new body of work, "Better Late Than Never" album, which encloses some top featuring from the Nigerian music Industry, features the likes of Olamide, Yung6ix, Zlatan, Peruzzi, Czure and MikeTheGlory.
Listen and Enjoy!
Don't forget to Join our Telegram group chat for more hot latest posts.
Join here
.
Please don't forget to leave a comment below, it means a lot to us. And also do share this post with your friends.
Your Reaction Is Appreciated
Tap to Comment
Warning ⚠
Egbaloaded and its contents are protected by COPYRIGHT LAW (DMCA) with high-priority response rate. Reproduction without permission or due credit link back will cause your article(s) to be removed from search engines and disappearance of Ads on that page if monetized with Adsense.
Copy the link below and Share with your Friends:
ABOUT EGBALOADED
Egbaloaded.com.ng Is A Top Tech Site That Provides Latest Music, Video, Gist, News, Comedy, Free And Cheap Browsing Cheats On Mtn, 9mobile, Glo And Airtel, Tweaking Guides And Tech News.