Why Did Olamide Cancel His OLIC Concert At The O2 In London?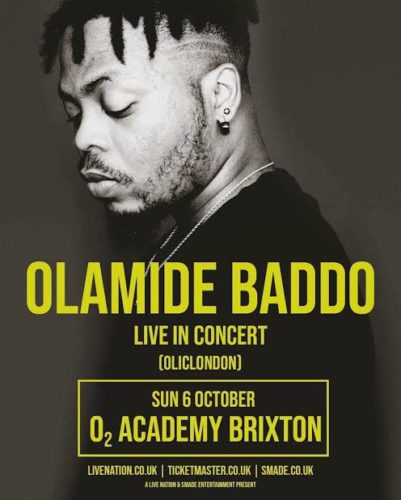 Olamide
in January announced that he was going to host a concert, "OLIC," on October 6, 2019 and it never happened.
The singer promoted the show all through the year even to the extent of releasing the list of artistes to perform in the show. However, the day in which the concert is supposed to hold has passed and the show never held. The fact that the show didn't hold has now become a topic among a selected few in the industry who followed the progress of the intended show up until it hit the rock.
Questions are now beginning to arise as to why the show wasn't held. A lot of people have believed the show did not hold as a result of Olamide being unable to sell out the over 4,000 tickets that were put out for sale. O2 Academy Brixton is a 4,900 capacity event hall in which the likes of Davido & Burna Boy have once sold out comfortably. Therefore, Olamide's alleged inability to sell out this show has been really flabbergasting and saddening.
Another aspect that came to mind while discussing the reason why the show wasn't held is the possibility that the show might have been postponed. However, in a move that negates the thought, there have been no communication by Olamide or the promoter about any possible later date. At least if there is going to be a major change in plan that has to do with such a huge event, there would be an information dosed out to the public about it to help them re-adjust their plans for such, if they have any.
Although it hasn't been confirmed that the reason the show did not hold is as a result of lack of tickets sales, however it is what was most likely to have happened.
If however you have a different opinion to this, what do you think could have stopped the show from holding?
Event: Olamide Live In Concert
Venue: o2 Academy Brixton, London
Capacity: 4,921
Date: 6th, October 2019
What Happened?????????
Don't forget to Join our Telegram group chat for more hot latest posts.
Join here
.
Please don't forget to leave a comment below, it means a lot to us. And also do share this post with your friends.
Your Reaction Is Appreciated
Tap to Comment
Warning ⚠
Egbaloaded and its contents are protected by COPYRIGHT LAW (DMCA) with high-priority response rate. Reproduction without permission or due credit link back will cause your article(s) to be removed from search engines and disappearance of Ads on that page if monetized with Adsense.
Copy the link below and Share with your Friends:
ABOUT EGBALOADED
Egbaloaded.com.ng Is A Top Tech Site That Provides Latest Music, Video, Gist, News, Comedy, Free And Cheap Browsing Cheats On Mtn, 9mobile, Glo And Airtel, Tweaking Guides And Tech News.