Victor AD – "Too Much Money"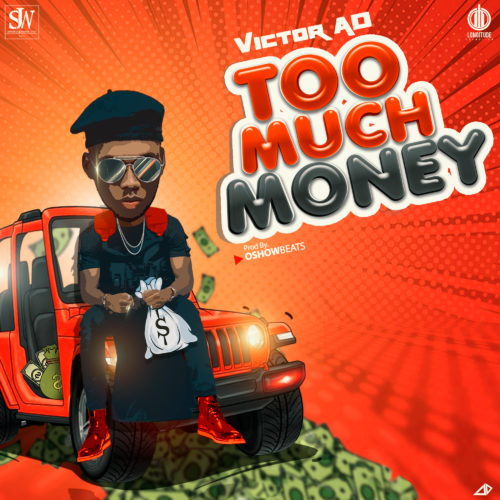 Victor AD wants God to bless him with "Too Much Money" on this new song.
South South talented singer Victor AD releases a brand nunu single titled "Too Much Money". The fast raising act and Next Rated nominee surprises us with this smashing thoughtful song that opens the mind to making money in additional. The singer shares that excess money can do what ordinary money can't do using DJ Cuppy & Davido as a case.
This new single was produced by Oshowbeats and its a follow up to his last body of work 'Red Eye EP'
Listen and Enjoy!!!
Don't forget to Join our Telegram group chat for more hot latest posts.
Join here
.
Please don't forget to leave a comment below, it means a lot to us. And also do share this post with your friends.
Your Reaction Is Appreciated
Tap to Comment
Warning ⚠
Egbaloaded and its contents are protected by COPYRIGHT LAW (DMCA) with high-priority response rate. Reproduction without permission or due credit link back will cause your article(s) to be removed from search engines and disappearance of Ads on that page if monetized with Adsense.
Copy the link below and Share with your Friends:
ABOUT EGBALOADED
Egbaloaded.com.ng Is A Top Tech Site That Provides Latest Music, Video, Gist, News, Comedy, Free And Cheap Browsing Cheats On Mtn, 9mobile, Glo And Airtel, Tweaking Guides And Tech News.