Naira Marley – "Bad Influence" (Prod. Rexxie)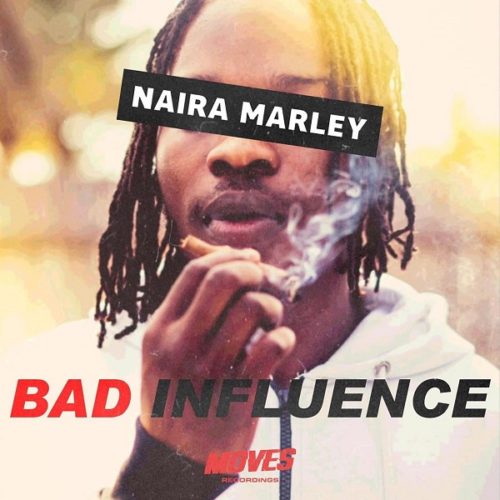 Naira Marley returns with a new track "Bad Influence" and its different from his regular street sound.
Rave of the moment, Naira Marley comes through with a new release dubbed "Bad Influence". This a thoughtful song with good and meaningful lyrics (we never experridit). Naira talks about the people that are going around saying he is a bad influence to the youth and the society in general. He says they are hypocrites because nobody is holy we all have our bad sides and hidden agendas.
Naira shares the important thing we should be concern about which is the government, instead on building schools and hospitals they are building prisons and their mansions. They also cancel weed for imported cigar, when you take locally grow product its a crime but you can smoke foreign packaged wraps.
N.M says he doesn't care what people tag him as, he will continue to do what makes in happy. Rexxie pon this one again, if you love his 'Why' record then this another perfect one to cop.
Enjoy!
Don't forget to Join our Telegram group chat for more hot latest posts.
Join here
.
Please don't forget to leave a comment below, it means a lot to us. And also do share this post with your friends.
Your Reaction Is Appreciated
Tap to Comment
Warning ⚠
Egbaloaded and its contents are protected by COPYRIGHT LAW (DMCA) with high-priority response rate. Reproduction without permission or due credit link back will cause your article(s) to be removed from search engines and disappearance of Ads on that page if monetized with Adsense.
Copy the link below and Share with your Friends:
ABOUT EGBALOADED
Egbaloaded.com.ng Is A Top Tech Site That Provides Latest Music, Video, Gist, News, Comedy, Free And Cheap Browsing Cheats On Mtn, 9mobile, Glo And Airtel, Tweaking Guides And Tech News.