A-Q – "Distraction 2" (Vector Diss)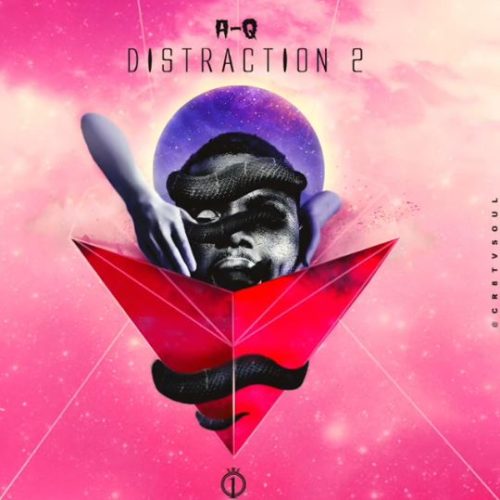 Chocolate City/1oo Crown rapper – A-Q drops "Distraction 2" a diss track for Vector.
This hip-pop shit is getting more interesting as A-Q dishes out a new record titled "Distraction 2". As a close friend of Vector before joining M.I Abaga, he shares some fact about Vector that most of us aren't aware of. Vector talked about M.I Abaga not putting his brother Jesse Jagz through on his 'Judas The Rat' because he knows Jesse is better, well A-Q is out to expose Vector too who also has a talented brother and sister he didn't put on and watch while their talent fade off. He also talks about Viper's shady act while they were together & his YSG ungrateful deals and backbites.
A-Q shares; 'In his diss response to M.I Abaga's The Viper, Vector claimed he put me on. Stop with the lies. I know too much and will destroy you if you keep peddling these lies. I've been off this energy for sometime now and I'd have liked it to stay that way.. But there is no way I'd let the narrative that a snake put me on go down in history .. THIS IS NOT A DISS, THIS IS ALL FACTS '
Listen!! and share your thoughts about this new diss track
Don't forget to Join our Telegram group chat for more hot latest posts.
Join here
.
Please don't forget to leave a comment below, it means a lot to us. And also do share this post with your friends.
Your Reaction Is Appreciated
Tap to Comment
Warning ⚠
Egbaloaded and its contents are protected by COPYRIGHT LAW (DMCA) with high-priority response rate. Reproduction without permission or due credit link back will cause your article(s) to be removed from search engines and disappearance of Ads on that page if monetized with Adsense.
Copy the link below and Share with your Friends:
ABOUT EGBALOADED
Egbaloaded.com.ng Is A Top Tech Site That Provides Latest Music, Video, Gist, News, Comedy, Free And Cheap Browsing Cheats On Mtn, 9mobile, Glo And Airtel, Tweaking Guides And Tech News.