Video: Tiwa Savage – "49-99"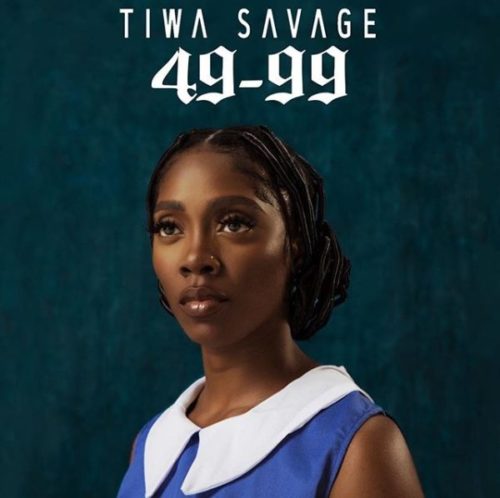 Tiwa Savage presents her new single title "49-99", which serves as her debut for 2019 and after her Mavin exit. This new record is a mid-tempo vibe with production credit from Pheelz. "49-99" talks about her been the hottest cake in the industry, that why she hustle daily with the sleepless night so she can afford the flashy things needed to be a top star and not be the girl that will be waiting for Uber and chasing Keke up and down. Tiwa says she is now wealthy after much work and she is here to kill everyone with her Mulla.
***Quotable Lyrics***
Mo fe ra versa, Mo fe ra versashii
Mo fe ra Bugga, Mo fe ra Buggati
Lepa to dun, lepa shadin
E'le to dun, e'le Mummy…
Watch, Listen and Enjoy the video directed by Meji Alabi below
Don't forget to Join our Telegram group chat for more hot latest posts.
Join here
.
Please don't forget to leave a comment below, it means a lot to us. And also do share this post with your friends.
Your Reaction Is Appreciated
Tap to Comment
Warning ⚠
Egbaloaded and its contents are protected by COPYRIGHT LAW (DMCA) with high-priority response rate. Reproduction without permission or due credit link back will cause your article(s) to be removed from search engines and disappearance of Ads on that page if monetized with Adsense.
Copy the link below and Share with your Friends:
ABOUT EGBALOADED
Egbaloaded.com.ng Is A Top Tech Site That Provides Latest Music, Video, Gist, News, Comedy, Free And Cheap Browsing Cheats On Mtn, 9mobile, Glo And Airtel, Tweaking Guides And Tech News.