Music: Tekno x Krizbeatz x Teni – "Hit"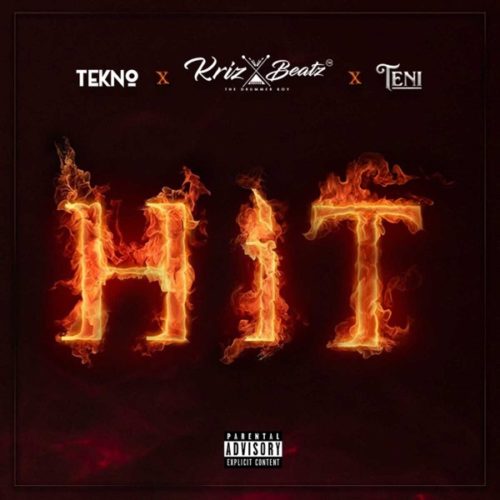 Certified hit maker, Krizbeatz puts two heavy weights, Tekno and Teni on a record tagged "Hit". The result of this combination is Fire! an explosion that will blow your mind, speakers and playlist.
Slimdaddy and Teni Makanaki shows their strength & pure vibe on this record that stamps the fact that whatever record they both jump on turns to an Instant Hit!
***Quotable Lyrics***
Physical am bad, Musically am Better
Anything i do dem like, Every other song na Hit
Dem wonna Calculate, dem need calculator
Dem wonna Estimate o, dem need estimator…
Listen and Enjoy!!!
Don't forget to Join our Telegram group chat for more hot latest posts.
Join here
.
Please don't forget to leave a comment below, it means a lot to us. And also do share this post with your friends.
Your Reaction Is Appreciated
Tap to Comment
Warning ⚠
Egbaloaded and its contents are protected by COPYRIGHT LAW (DMCA) with high-priority response rate. Reproduction without permission or due credit link back will cause your article(s) to be removed from search engines and disappearance of Ads on that page if monetized with Adsense.
Copy the link below and Share with your Friends:
ABOUT EGBALOADED
Egbaloaded.com.ng Is A Top Tech Site That Provides Latest Music, Video, Gist, News, Comedy, Free And Cheap Browsing Cheats On Mtn, 9mobile, Glo And Airtel, Tweaking Guides And Tech News.